While we are only a small parish in Western New York, we are part of the broader Russian Orthodox Church, the largest Orthodox body in the world. We are also part of the global Eastern Orthodox Church which includes national churches in traditionally Orthodox countries like Russia, Greece, Romania, Serbia, Cyprus, and the Middle East, but has also spread throughout all the world. There are over 250 million Eastern Orthodox Christians in the world today and over 1 million in the United States.
While many of our congregants were brought up in the Orthodox Church, many have journeyed to Orthodoxy either from other Christian faith traditions or from non-Christian spiritual traditions. Whether you are "on a journey" or just want to visit a local Orthodox church, you will be welcome at Sts Theodore. We are always happy to have others join us for prayer to and worship of the One God, the Father, the Son and the Holy Spirit.
We hope you will find our site informative and edifying. We invite you to join us for one of our liturgical services which preserve the worshipping tradition of apostolic Christianity and grant those who participate in them an experience of heaven on earth. We have an All-Night Vigil service every Saturday at 5:00 p.m. and Divine Liturgy every Sunday morning beginning at 9:00 a.m. Lunch is served after Liturgy and all are welcome.
We looking forward to meeting you. May the Lord bless you.
Current Bulletin
Sunday of the Expulsion of Adam and Eve from Paradise
Forgiveness Sunday
Afterfeast of the Meeting of the Lord in the Temple

February 5/18, 2018
Click Here to View/Download This Week's Bulletin
.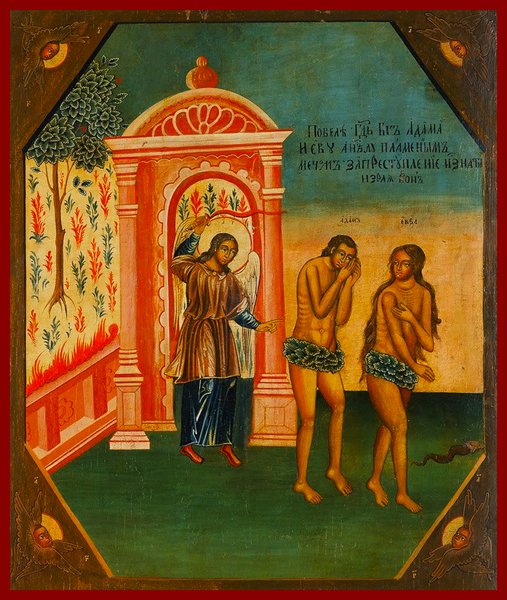 Upcoming Services
Sunday, 12 / 25 February
9:00AM Hours and Divine Liturgy
5:00 Vespers @ St. Stephen Serbian Orthodox Church

Monday, 13 / 26 February
7:00AM Midnight Office and Typika

Tuesday, 14 / 27 February
7:00AM Midnight Office and Typika

Wednesday, 15 / 28 February
7:00AM Matins
9:00AM Ninth Hour and Typika
9:30 Liturgy of the Presanctified Gifts

Thursday, 16 February / 1 March
7:00AM Midnight Office and Typika

Friday, 17 February / 2 March
7:00AM Midnight Office and Typika

Saturday, 18 February / 3 March
No Confession
5:00PM All-Night Vigil (Reader Service)

Upcoming Events
Mother's Reading Group
A group of mothers in the parish have been meeting for a reading group going through the book Parenting towards the Kingdom: Orthodox Principles of Child-Rearing by Philip Mamalakis. The next meeting will take place at 6:00 pm on Tuesday, February 27. It is never too late to join in on the conversation. Books are available in the bookstore at a discounted rate.
Check Out Our YouTube Channel
That's right! Saints Theodore now has its own YouTube channel (click here). You can listen to lectures from our Sts. Peter and Febronia Marriage and Family Life Retreat, check out classes that have been offered at the parish, or catch up on a sermon you might have missed. More content is being added all the time, so make sure you subscribe to get email reminders when new videos are added.